Research has shown that, as of November 2022, there are over 384,7 million podcast listeners globally.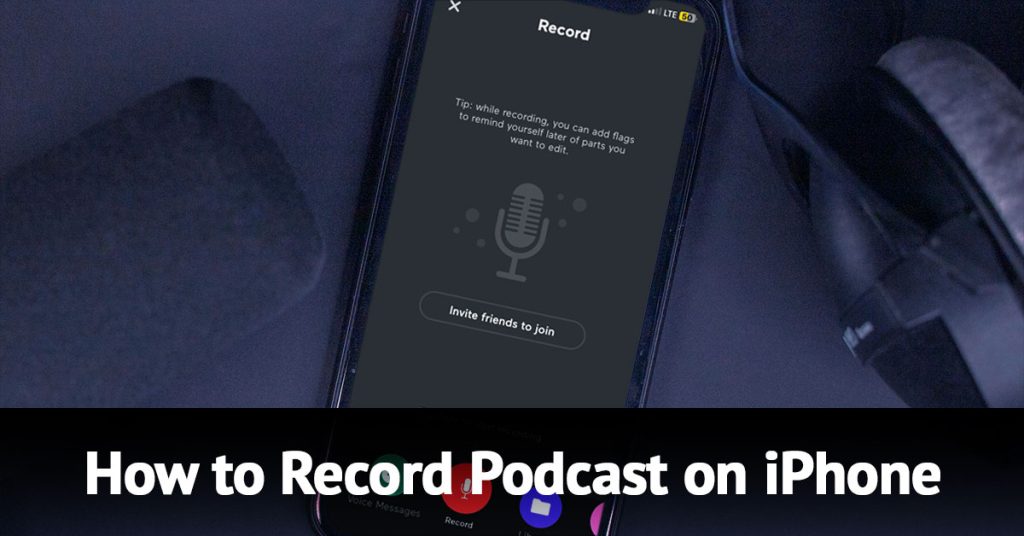 If you are an avid podcast consumer, you might already be using a podcast hosting service such as Apple Podcast or other video podcast platforms.
But, what if you wanted to start your own podcast recording studio? What would you need to get started? How much would it cost to get the right equipment?
Well, it turns out you might already have everything you need to record a podcast, right there in your hand.
Can you record a podcast on iPhone?
Contrary to popular belief, you don't actually need a fancy studio with expensive equipment to start recording a high-quality podcast.
Advancements in technology have allowed us the ability to record and publish audio-visual content with nothing more than a smartphone, a podcast hosting service, and a few additional pieces of equipment.
There are plenty of iOS apps for podcast hosting that are designed to serve as your virtual podcast recording studio.
The best part about it is that no matter what iPhone model you have, you can produce a studio-quality podcast if you follow a few simple steps.
What you will need to record a podcast on an iPhone
iPhone
In case you haven't already guessed, in order to record a podcast on an iPhone, you're going to need an iPhone.
As mentioned earlier, it doesn't really matter what iPhone model you have. While there might be some minor differences in the available features between different models, the podcast apps in this list are available to every iPhone user.
An External Microphone
Using a built-in microphone is not forbidden, but the recorded sound quality will be far from ideal. Investing in an external microphone will greatly increase the audio quality of your podcast by capturing a clear sound without unnecessary background noise.
If you are a fan of video podcasts, you have probably seen professional podcast studios using high-quality podcast microphones such as the Shure SM7B or the Electro-voice RE-20.
However, these external microphones can be a bit pricy for someone just getting into recording podcasts. There are plenty of budget external mic options out there that will deliver crystal-clear audio recording capabilities without breaking the bank.
Here are some affordable external microphones to get you started: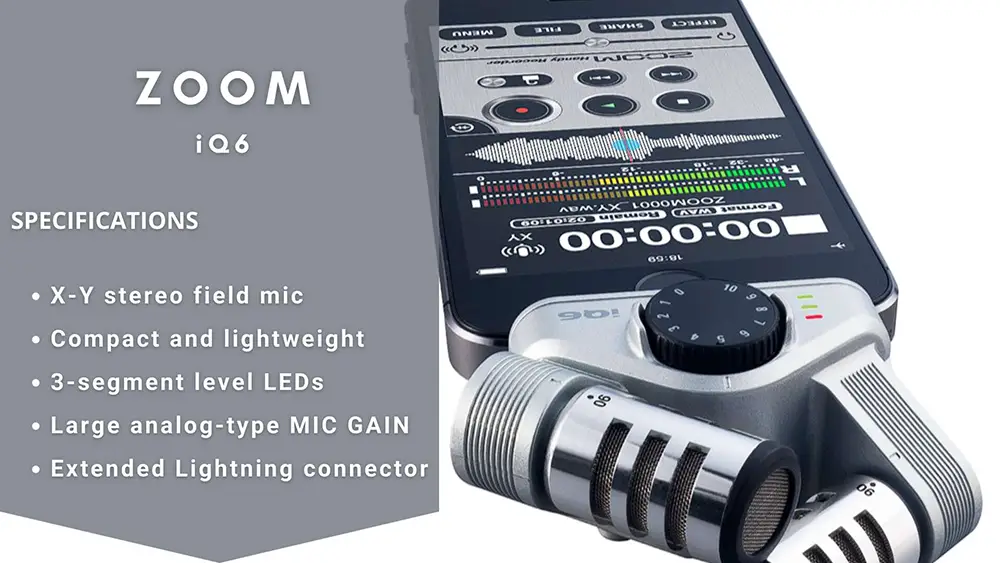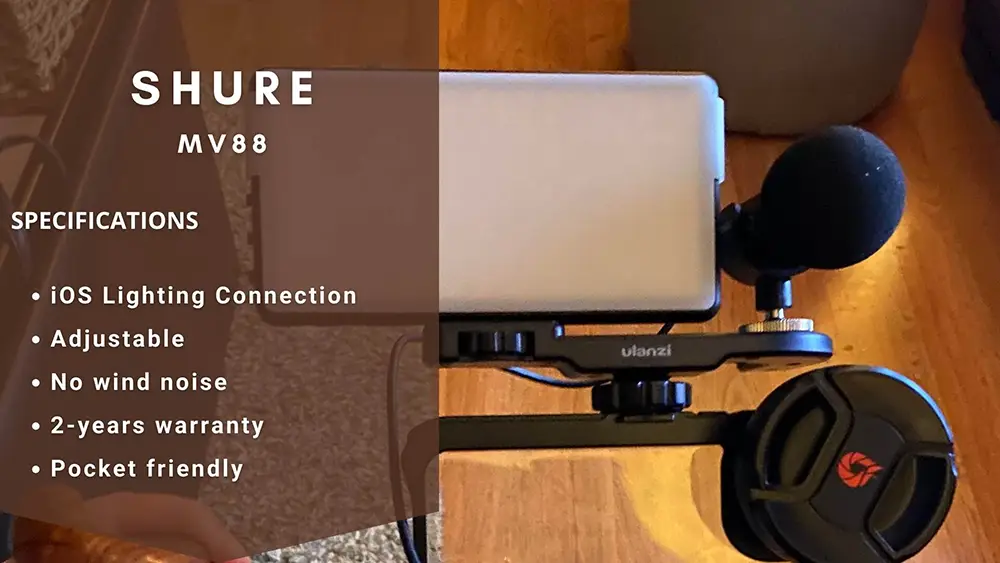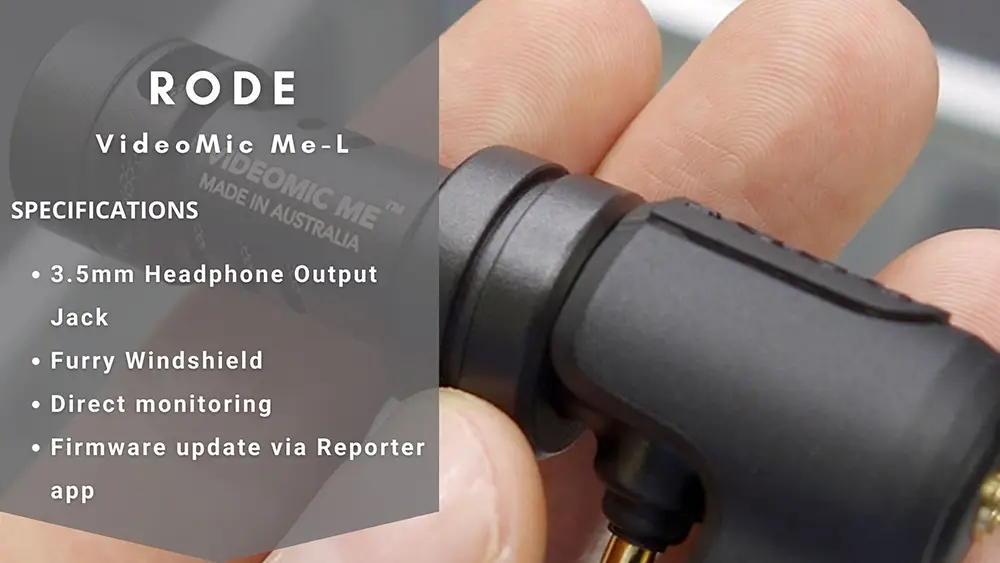 Headphones
If you're just starting out, using earphones or any compatible headset will get the job done. However, when you are ready to upgrade your listening audio quality, here are some solid choices of headphones for a few different price ranges.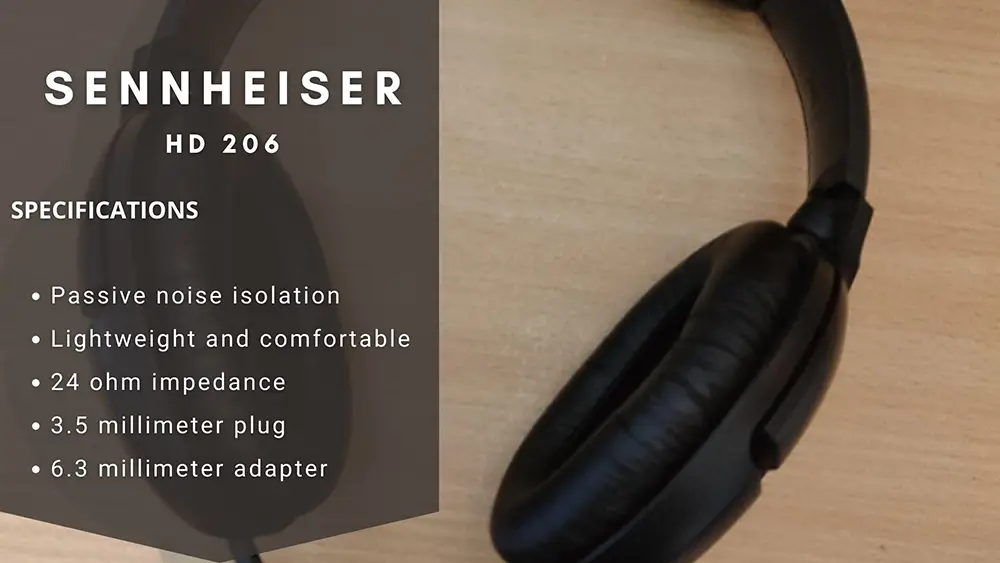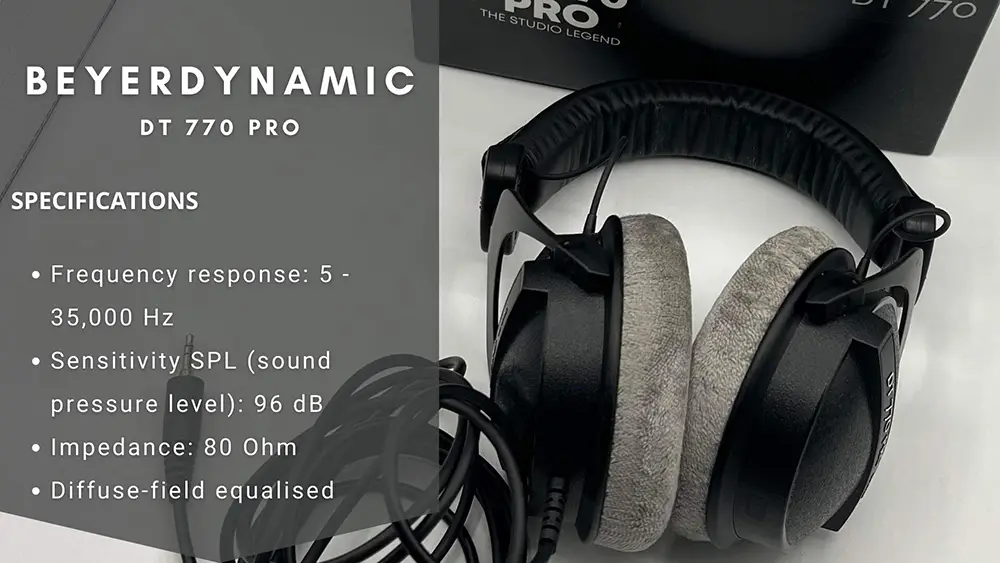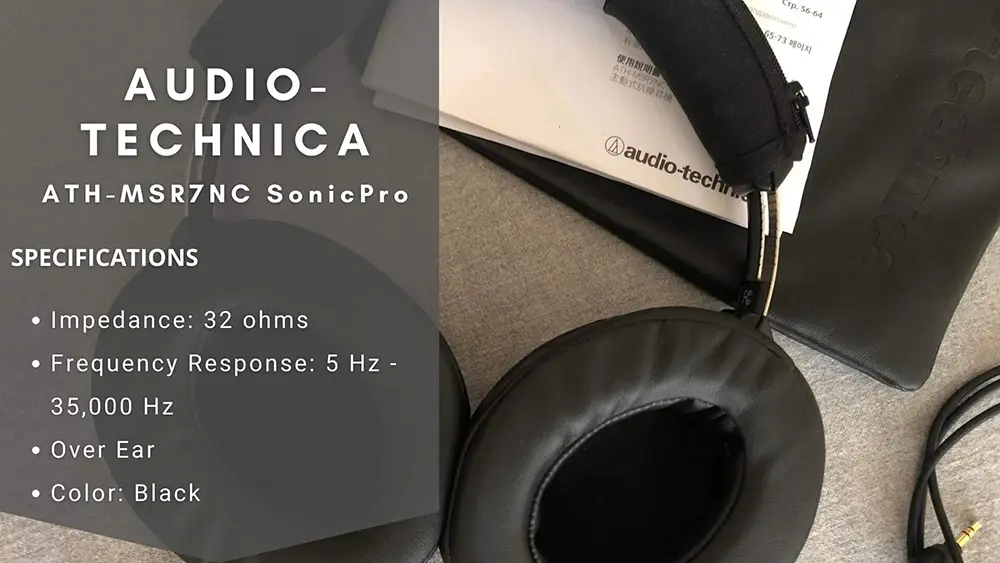 Your listening sound quality is especially important when you are hosting a podcast with remote guests. Investing in quality headphones will make your job much easier and more enjoyable.
Podcast-recording Apps
When it comes to podcast apps, there are two different ways you can approach this.
You can either record, edit, and publish the podcast audio separately, or you can use an all-in-one podcast hosting app. Both methods have their pros and cons.
Voice Memos App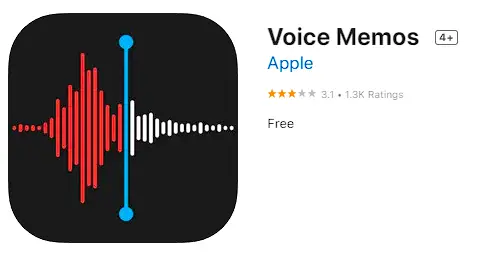 Every iPhone comes with the Voice Memos App already installed. You can use it to record audio for your podcast using an external microphone or a built-in mic.
One of the great things about this iOS app is that it stores recorded audio files on iCloud. This feature makes recording a podcast much easier as the audio files will be readily available on other apple devices without you having to transfer them manually.
The tools this app offers for editing an audio file are rather rudimentary. This includes cropping and replacing audio parts. Depending on your needs, you might want to consider editing your audio using different software.
Ferrite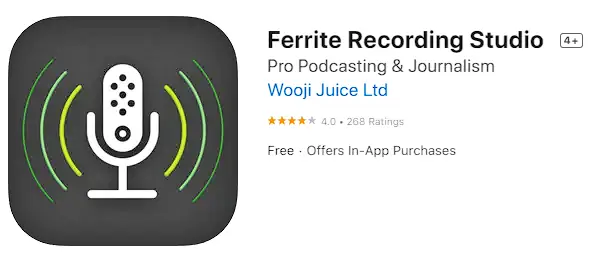 Ferrite is a free app similar to Voice Memos.
It features multitrack recording and editing, making it possible to import additional audio content such as background music or sound effects.
It also offers slightly better editing possibilities when compared to other apps, including control of individual audio levels, adding a fade-in or fade-out effect, and panning.
Garage Band
Garage Band is a Digital Audio Workstation (DAW) that is free to download for Mac, iPhone, and iPad.
Out of the three audio recording apps in this list, it is the most versatile one.
Other than allowing you to record directly, control individual audio levels, and add music with a multitrack studio interface, it also offers some advanced features such as virtual instruments for recording your own original music.
Anchor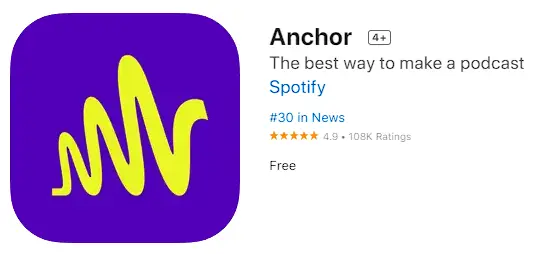 The Anchor app allows you to record, publish, and monetize your podcast all in one single app. And best of all, it's completely free.
With Anchor, you can host and record a podcast with up to 5 remote guests, as well as invite listeners to send in questions via voice messages.
Additionally, it features unlimited hosting and viewer analytics for podcast creators, you can even add your podcast to Spotify.
The editing capabilities make it great for editing audio recorded with other apps such as Garage Band, or you can use it as your all-in-one podcast recording headquarters.
Podbean

The Podbean podcast app is another great option if you want to start recording a podcast on an iPhone.
It comes ready with various short tracks and background tracks such as sound effects, transitions, and music. Oh, and you can also live-stream!
When you upgrade to a premium account, you gain access to monetization features and video podcasts. By submitting your RSS feed to other platforms, you can expand your audience and monetize through ads and premium content.
Riverside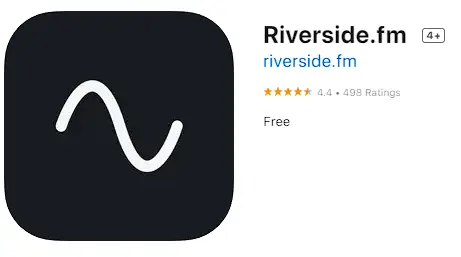 This iPhone app offers both video recording capabilities and superb audio quality
In Riverside you can record a podcast with multiple remote guests. Up to 7, to be precise.
Each guest is recorded locally, which means that the video and sound quality of the recording are unaffected by the quality of the internet connection.
The downside is that the editing tools can only be accessed on a desktop. However, since all files are directly saved to your studio cloud, spreading your workflow across different iOS devices is fast and efficient.
Additional Tips
Since we've been through everything that you might need to create a podcast, let's go over a few additional tips to help you get the best possible results.
Test Your Setup
Before hitting the recording button, make sure to go through the audio and video recording settings. Also, double-check to see if your external microphone is properly connected and have your mic controls at the ready.
Choose a Quiet Room to Record in
Have your external mic with you and try recording in a few different rooms to see which one has the least amount of background noise.
Plan and Program Your Podcast Schedule
Take some time to consider the best way to segment your podcast episodes. How often will you be hosting a podcast session? Will you be live streaming? What will the discussion topic be?
Know Who Your Guests Are
Whether it's your best friend or some dream guest that you've always wanted to talk to, always know who your guests are ahead of time. This will allow you to appropriately plan the content of your podcasts.
Post-Produce
After the recording process is finished, play around with the material and see how you can make the content more presentable to your audience. Try adding music tracks or editing short video clips of interesting moments.
Conclusion
Now that you have all the know-how needed to create a podcast, it's time to get to work.
Don't be afraid to make mistakes and learn as you go. As your podcast becomes more popular, you can upgrade your recording possibilities and expand your reach to different platforms.
Remember to stay creative!