Every now and again it will happen that a content creator will get a false copyright claim from AdRev for 3rd party on YouTube and, naturally, find this very annoying.
And even more so if these are false claims and the aforementioned content creator has a license or permission to use a music track in their videos.
Fear not! This problem can be solved and your videos cleaned of any false claims easily enough!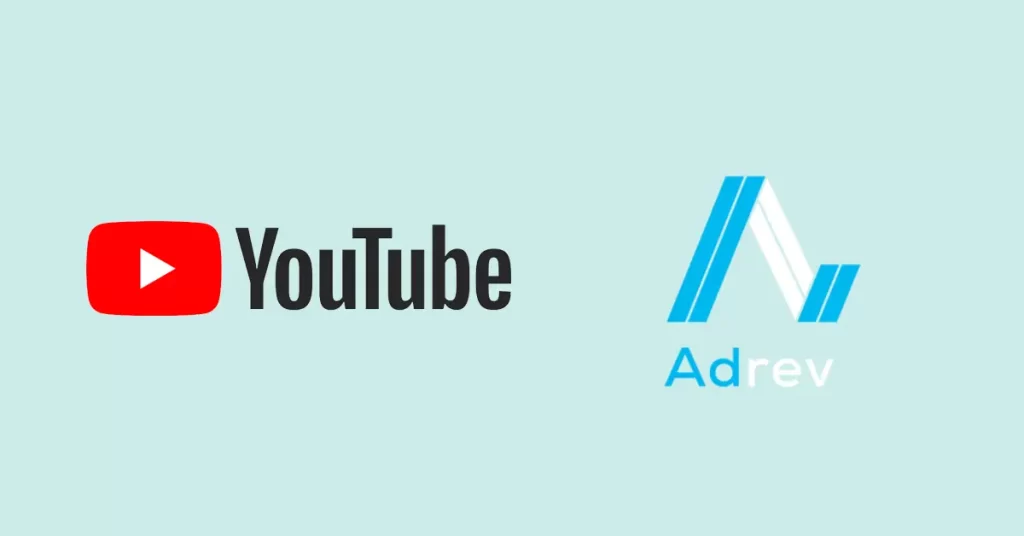 What is AdRev copyright claim and why did you get one?
AdRev is a company that helps owners of music tracks earn money from ads played on videos that use the music that was used without permission or license.
Considering that AdRev works with YouTube and its content ID system and trusts YouTube to find fraudulently used music in YouTube videos, it will happen every so often that YouTube will detect that music and inform you of it.
Sadly, YouTube doesn't have a way of knowing if you bought a license or not, so they will simply put a copyright claim on your video.
This only means that the copyrighted music was detected in your content, but you or your channel won't be in any danger, so don't worry if you see this message.
Of course, if you have the license, there is nothing at all to worry about and you can easily remove the AdRev for 3rd party claims simply by providing proof that you have purchased a license.
How to resolve a copyright claim from AdRev?
If you have, indeed, purchased a lifetime license to use the music tracks used as background music in your YouTube videos, you can fairly easily resolve this problem in several ways:
1. Start YouTube dispute
The first, most obvious, and most convenient (but also the slowest) way to resolve the adrev copyright claim issue is to start a YouTube dispute.
Through this dispute you would basically explain why the copyright claim is false, provide the proof that you have bought the license to use the music in your videos, and the rest is up to YouTube.
Once they review your dispute, they can accept it and remove the claim, or reject it, which is not impossible, even if you have proof, but there are other ways to solve this, so don't worry.
There's one more thing you can do with YouTube, and that is to appeal. You might not be eligible for this, however, so check your options.
2. Contact Adrev
The second option you have here is to contact AdRev about this false copyright claim and try to solve it with them.
If you have the proof that you bought the license to use the music track as background music in your YouTube videos, all will be well and the copyright claim will be resolved promptly.
3. Contact the owner
And the final step you can take is to contact the copyright owner directly!
This is definitely the best step in cases you bought your license to use their music from them directly.
However, even if you haven't purchased a license from them directly, you can still find their contact information on their website or through different social media platforms and contact them there.
Still, if you have bought the license through a service and not through the copyright owner directly, we would recommend contacting the owners as the last step!
Either way, this is an option, and if you haven't managed to resolve the problems through YouTube dispute or through AdRev, don't be afraid to take the necessary measures.
What happens if you don't resolve the copyright claim?
The YouTube copyright claims themselves have no effect on your videos, as in, it won't make them invisible or flag your channel.
However, if you don't provide the license to use the music tracks that have been detected in your videos through the content ID system, YouTube will likely start playing ads on those videos, but you won't be the one to collect the revenue and your monetization for these videos will be disabled.
Instead, the rightful owner of the background music tracks will get to collect all the money from the ads played on your YouTube videos.
Wrap Up
Sometimes, even when you have a lifetime license to a certain music track in your videos, you will get a copyright claim. And this is mighty annoying!
Luckily, this problem can be solved by contacting AdRev, the copyright owner, or through YouTube disputes. And if you have proof that you bought the license, the experience will be just an ugly mistake.
FAQ
1. Can the copyright claim be removed?
Yes, the copyright claim can be easily removed if you have proof that you have a lifetime license for a certain track.
In this case, the copyright claim will be removed and you would be able to start monetizing your video again.
If the copyright claim is not removed, YouTube can start running ads on your channel but the revenue from those ads will not belong to you, but to the actual owner of the music track in question.
And if you do have a license agreement to use a certain track, there's simply no reason to let someone else earn from your work, so definitely do try and solve the copyright claim issue!
2. What happens if I keep getting copyright claims?
In case you keep getting copyright claims, you can get your channel whitelisted.
To do this, you would have to contact the owner of the music you're using, and they can then add your channel to "allowlist" or whitelist, which means that your videos won't be checked with the content ID system.
3. How to know if a music track is protected?
The best way to check if a music track is protected is to check if it is in the public domain.
If it is not, then it is protected and you can get a copyright claim if you use it in your videos without having a license.
To check if a song is in the public domain or royalty free, simply run it through PDInfo.