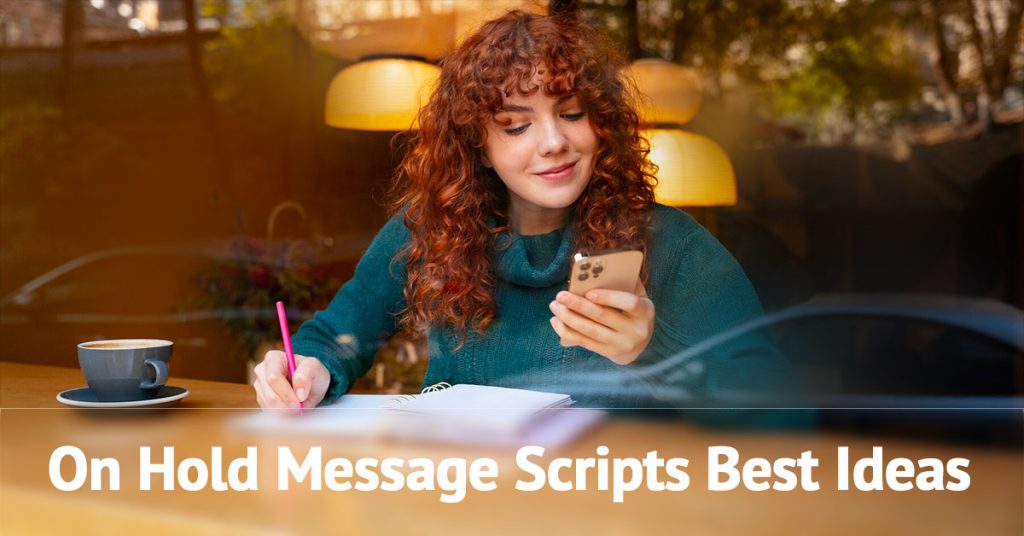 Sick of the same old on-hold message script? Or worse, no script at all. Don't worry because I'm here help to you inject some excitement and elevate your customer's experience to new heights.
From spicing up your on hold message script to adding a touch of your brand's personality, I've got the insider tips to keep your customers from hanging up.
So put down the phone, take a deep breath, and let me give you the best on hold message script ideas & best practices (also on hold message examples). Trust me, these tips are the key to unlocking a whole new level of customer satisfaction.
Table of Contents
First, What Is The Importance of On Hold Messages?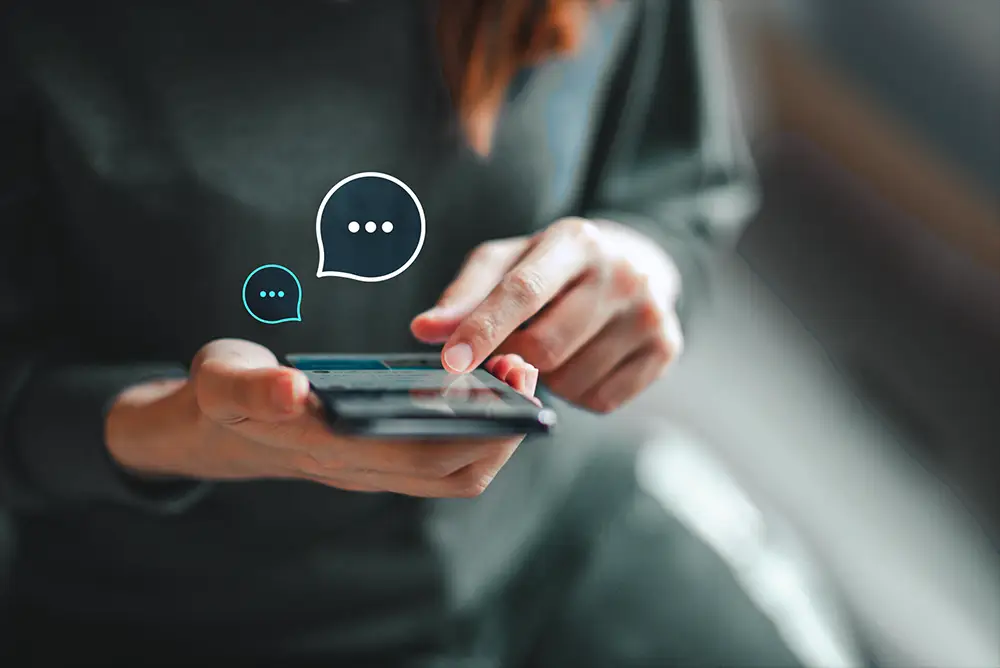 Unfortunately, most businesses are not using on hold scripts to their full potential. With an estimated 70% of business callers being put on hold, it's a prime opportunity to market your offerings.
And let's face it, with statistics from CNN stating that 70% of callers hang up within 60 seconds of silence, you can't afford to let the on hold message be just that – SILENT.
Implementing an on hold script can be a powerful tool in your customer service arsenal. Not only does it help to increase your customers' call endurance by providing them with something to listen to while they wait, but it also allows you to leverage the opportunity to build rapport with your customers.
By sharing important information and updates about your business, you'll be able to keep your customers informed and engaged while they wait. You can even use it as a chance to promote your products or services, upsell or cross-sell other products, and offer special deals or promotions that are currently available.
Additionally, a well-crafted on-hold message script can help reduce the number of hang-ups and missed calls, which can help improve your call center's overall efficiency. Furthermore, It can even give a good impression of your company and make them more likely to choose you over your competitors.
Best On Hold Message Script Ideas For A Better Customer Calling Experience
These ideas can help you create an effective on hold script that aligns with your brand. I've added on hold message script examples to help you craft a perfect on hold message.
Make sure to revise your on hold script as many times as necessary and practice delivering each line aloud to ensure a smooth and natural flow in terms of pacing and word choice.
Kick Off Your On-Hold Script With A Personalized Greeting
When customers reach your on-hold message, make sure they know they've called the right place! Start with a memorable introduction to your business that they won't forget.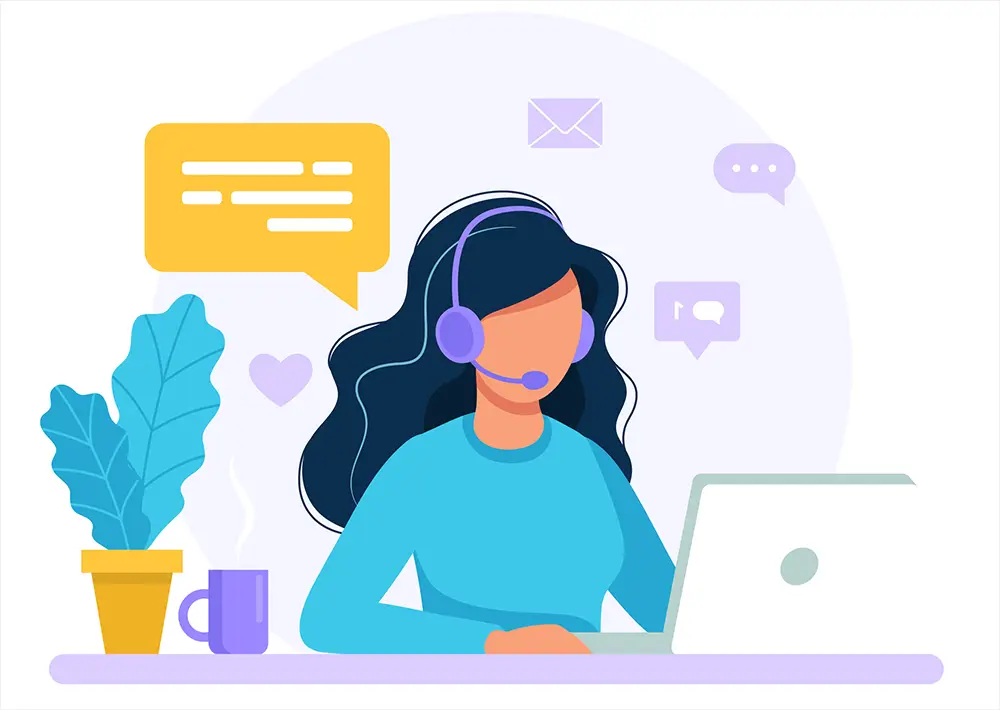 Example: "Thank you for calling ABC Digital Marketing Agency, where we've been making waves in New York for over 30 years. We're the experts in all things digital marketing, and we're here to help you make your business shine."
And don't forget to let them know what to expect next, like "Our representatives are currently juggling multiple calls, but don't worry, they'll be with you shortly."
By providing a warm and friendly greeting and letting them know what to expect next, you'll be able to keep your customers engaged and reduce the likelihood of dropped calls. It's a win-win situation for both you and your customers.
Keep Your Customers in the Loop with the Latest Company Happenings and Product Launches
While your callers are on hold, why not give them a sneak peek of the latest and greatest from your business or important company news? Whether it's a new product launch or a shiny award you've recently won, make sure your callers are the first to know.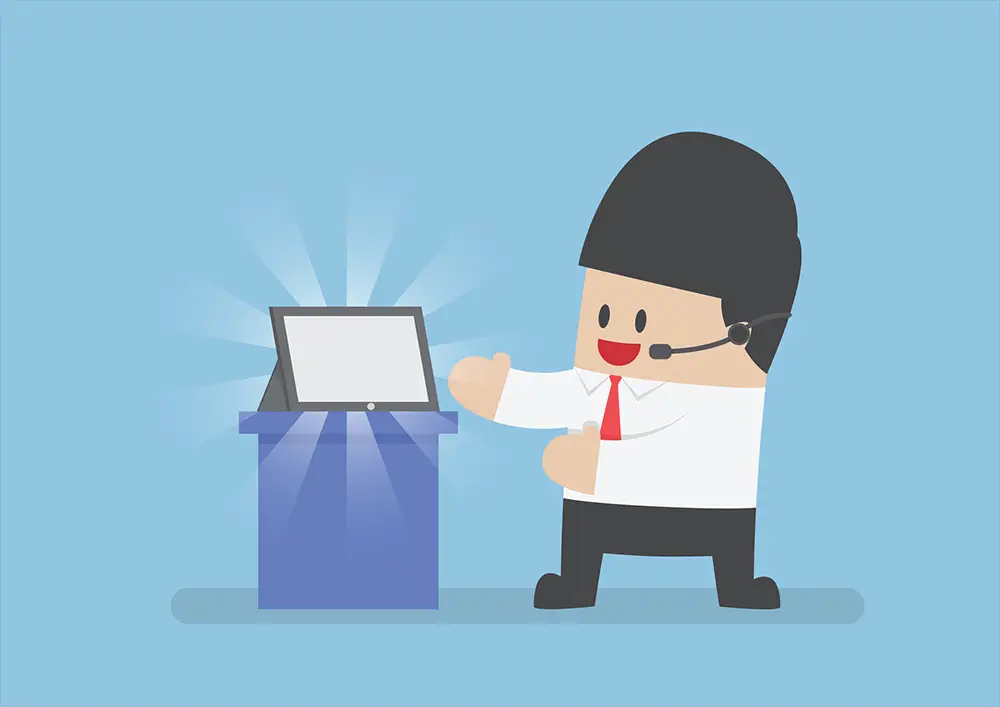 Example: We're thrilled to share that ABC Company has just won the "Best Digital Marketing Agency" award at the annual industry awards ceremony. This is a testament to the hard work and dedication of our team and we couldn't have done it without the support of our valued customers.
By keeping your customers informed about your company's latest happenings and product launches, you'll be able to keep them engaged and build a deeper connection with your brand.
It's Better To Use A Professional Voice Talent
It is imperative to understand that an on hold message script is a crucial component of your company's branding. Instead of doing it yourself, it would be best to hire a professional voice talent to bring a sense of credibility and authority to your message, making it more engaging and effective.
A well-delivered on hold message can help to build trust and credibility with your customers, making them more likely to stay on the line and return to your business in the future.
Additionally, professional voice talent can help to convey your message in a clear and consistent manner.
Benefit From Giving Special Offers
While your callers are on hold, why not use this opportunity to inform them about all the juicy deals and promotions that your business has to offer? And hey, why not reward their patience with something extra special? Think of something like a customer loyalty program for the on-hold customers.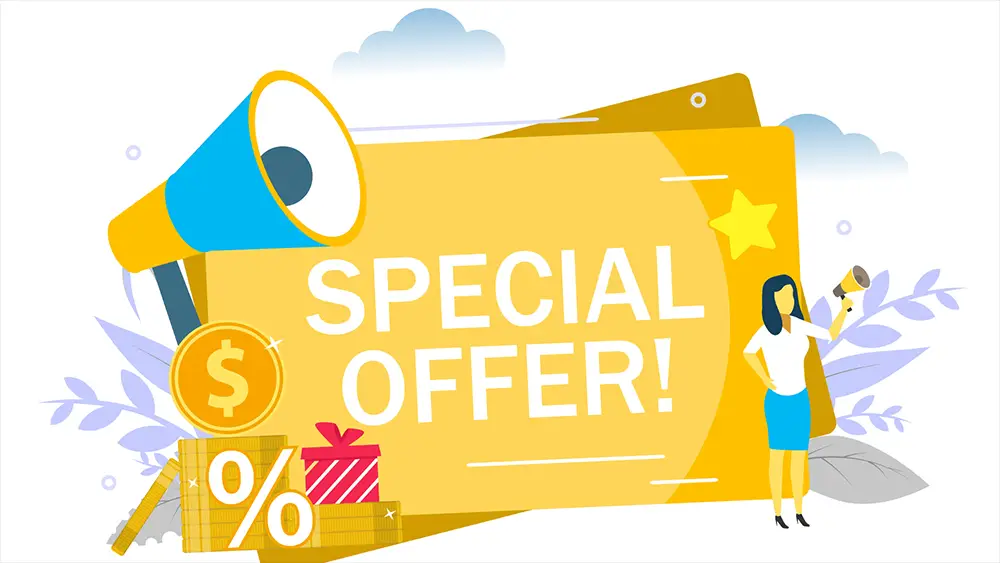 Example: "Thank you for waiting, your call is important to us. One of our agents will get in touch with you soon. And as a token of our appreciation for your patience, we're offering all on-hold callers a chance to join our exclusive customer loyalty program, where you'll get 20% off on your next order or service."
Make the Most of On-Hold Time by Answering FAQs
Customers frequently ask companies questions that have simple answers, like "What are your business hours?" or "Where is your location?". Such questions can be easily answered by including them in a message within the corresponding call queue, which can help to resolve the query without advisor intervention. This not only saves time for the customer, but also for the contact center.
Additionally, other common questions you could include in your on-hold message script could be: "What are your return policies?" or "How can I track my order?" By providing answers to these frequently asked questions, you'll be able to streamline your customer service and save time for both your customers and your business.
Provide a Convenient Callback Option for Your Customers
Here's a tip that, surprisingly, many businesses don't incorporate into their on hold message scripts. Offering a callback opportunity is a great way to ensure that your customers never miss a call again. By providing them with an option to leave a message or schedule a callback, you'll be able to make it easy for them to reach you.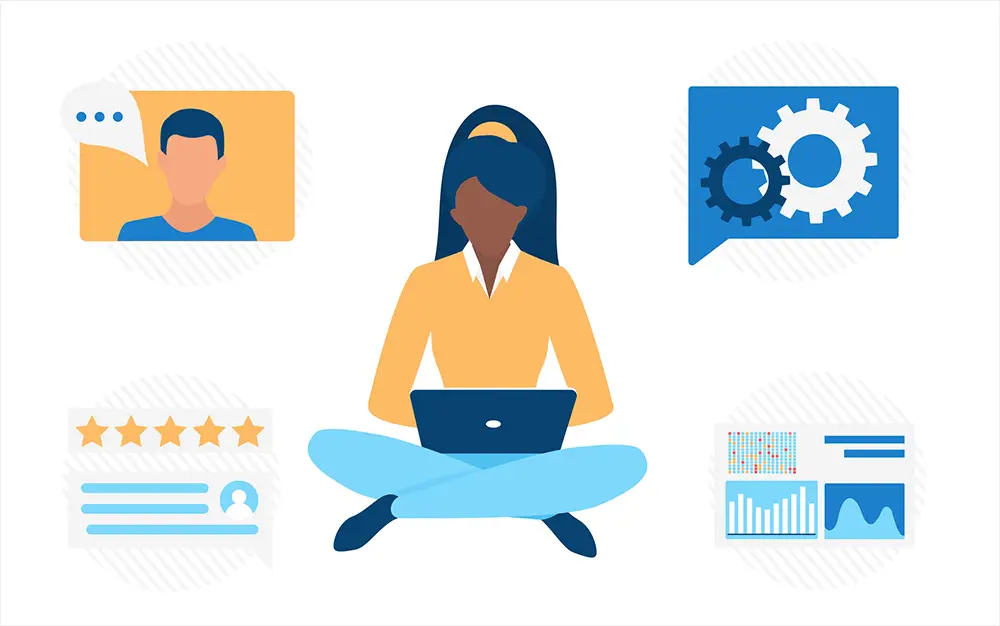 For example, "Don't want to wait on hold? No problem! Leave a message with your name, number and a preferred callback time, and one of our agents will get back to you shortly. Or, you can schedule a callback for a time that works best for you, just visit our website and schedule your callback today with just a few clicks."
By providing a convenient callback option, you'll be able to show your customers that you value their time and make it easy for them to reach you.
Thank Your Customers for Their Time and Patience
Saying "Thank you" goes a long way, and it is especially important when it comes to on-hold messages. A simple thank you message can make a big difference in the customer experience and show them that you appreciate their time and patience.
Example: "Thanks for holding, we know your time is valuable. We appreciate your patience and one of our agents will talk to you shortly."
By showing your appreciation and thanking your customers for their time and patience, you'll be able to improve their experience and make a lasting impression on them.
Final Thoughts
All in all, an effective on-hold message script can be a valuable tool for any business. By using a professional voice talent, providing answers to frequently asked questions, offering special promotions and deals, providing a convenient callback option, and showing appreciation for your customers' time and patience, you'll be able to keep your customers engaged, improve their experience, and increase customer satisfaction and retention. At the very least, you can opt for on hold music.
It is worth mentioning that keeping your on-hold message script fresh and updated with the latest information about your business and promotions is essential.