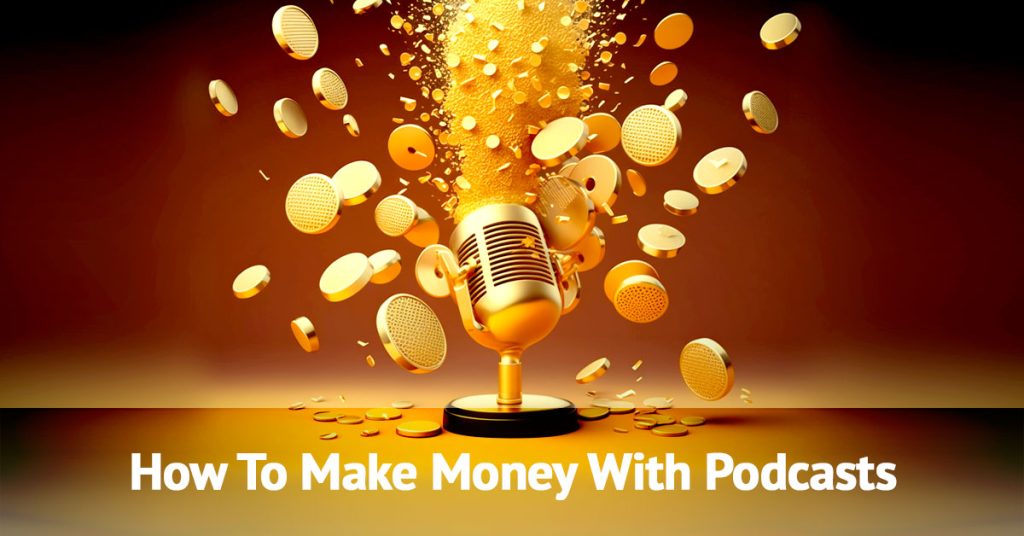 You got your podcast. Your listener base is growing. Your podcast promotion is going well. And you're even starting to attract the attention of big dogs in your industry. Some of them are about to be your guests. But you're still not making any money off your podcast episodes.
Why is that? They say that with over 464 million active podcast listeners, the podcasting industry should top $4 billion by the end of the year. So what gives?
Can the small players make money podcasting? And the main question:
How can I monetize my podcast?
The short answer is, yeah, you can monetize your own podcast, no matter how niche it might be or at what stage of development it may be. The long answer?
Let's discuss a few monetization methods that can help you make money from podcasting.
How to Actually Make Money With Podcasts?
So how do podcasts make money anyway? The truth is, there are dozens of monetization methods for your podcast, no matter if you have a broad or niche audience. Your podcast uses several monetization strategies to ensure a steady income stream.
Some approaches work better for new podcasters, while others might require a more established listener base. We'll look at 10 universal, sure-fire ways to make money podcasting.
1. Podcast Sponsorships
Arguably, the most popular way to monetize a podcast is through paid sponsorships. The monetization model is simple: you read ads during your podcast episode, promote products/services/events in the process, and get paid for it. Nothing more to it.
Will your audience mind? Not really.
Even if a listener isn't a part of the demographic the sponsor is targeting, they probably won't have a problem with it. Some 8 out of 10 podcast listeners are fine with sponsorships, and ad reads, according to Neilsen.
Why Is It Effective?
Podcasting is a loose format. It feels like a conversation between the podcast host and the audience. As this AdWeek article puts it, podcast ads often feel like "reliable word-of-mouth recommendations" than actual advertisements.
Unlike other influencers, podcasters tend to talk about products and services with genuine enthusiasm. It's why podcast advertisements are 6 times more effective than almost any other type of advertising.
How to Implement It?
For most podcasters, ad rates range from $10 to $50 CPM (cost per minute). The more popular the podcast, with a larger listener base and higher engagement rates, the more advertisers are willing to pay.
Not sure how much to charge for selling ads?
No worries, this helpful Podcast Sponsorship Calculator will help you figure out the ideal rate. Once you know how much to charge, start looking for potential podcast sponsors.
2. Paywalls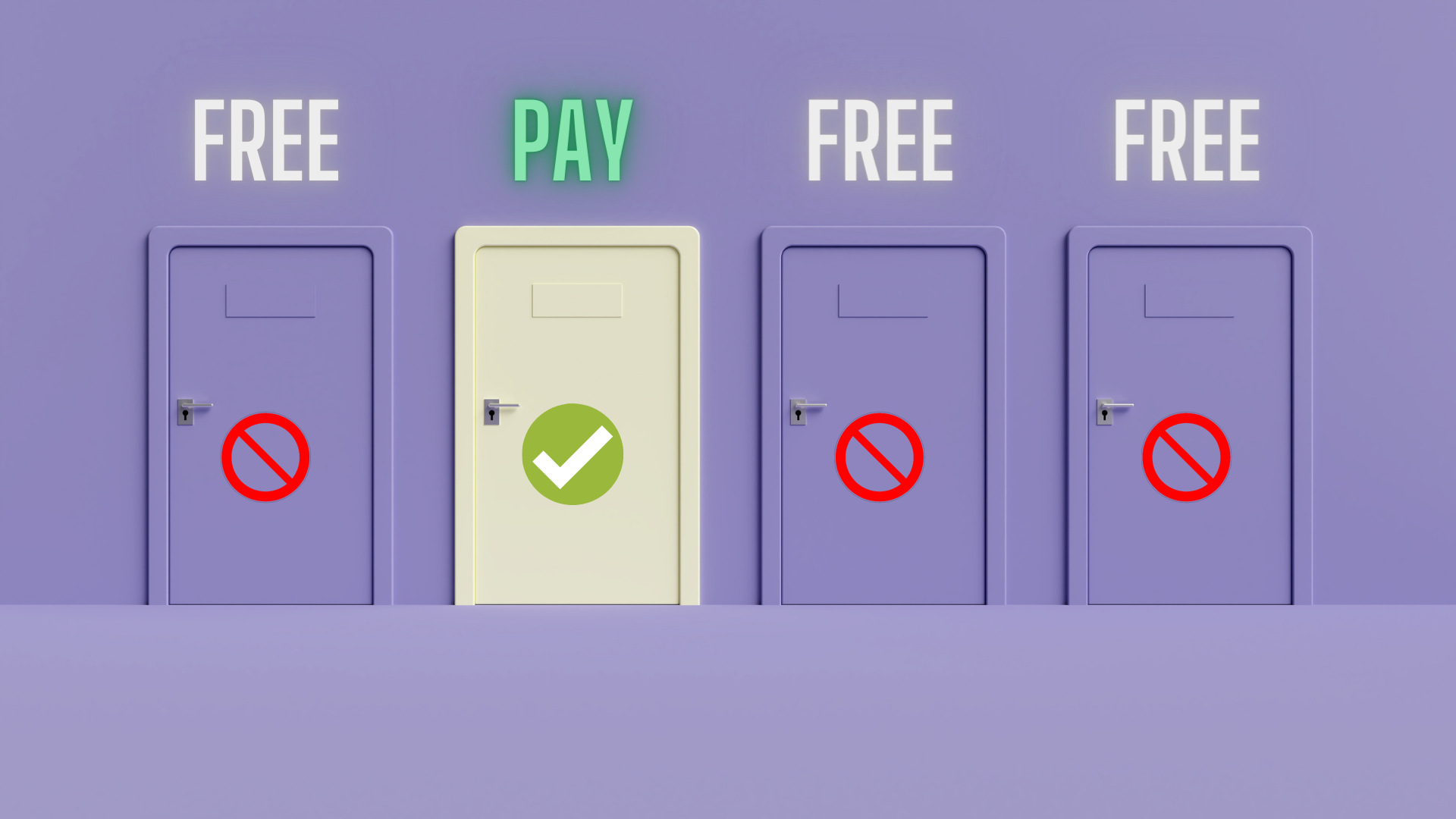 Do you want to keep your podcast ad free? A paywall is another simple concept – you publish your podcast episodes for a group of people willing to pay for exclusive content.
So you get people to subscribe to your podcast and receive extra content. It's a win-win solution. Your listeners now have exclusive access to bonus content while you get a steady monthly income.
How much can you make from putting your content behind a paywall? Potentially, millions. For example, The Ringer podcasting network earned about $15 million from subscribers just a few years ago.
Of course, smaller players can't expect to make anywhere near that amount. At least in the beginning. But a five-figure income is far from impossible.
Why Is It Effective?
The subscription-based model has exploded in recent years. Consumers can now subscribe to anything from streaming services and newspapers to food boxes and razors. Your podcast can make a few dollars off it as well.
With the average person spending $273 yearly on various subscriptions, the opportunity for podcasters is there. By providing exclusive content, you can tap into the subscription economy and build a steady income stream.
How to Implement It?
We're not talking about using a third-party service, like Patreon. We'll talk about that in a moment. Instead of having someone else manage the subscription for you, handle it on your own.
WordPress has plugins like Leaky Plugin for setting up your podcast paywall. With the plugin, you can create membership levels and gate premium content for subscribers.
Another option is to use a program like Supertab to customize and automate payments. Set subscription tiers, decide where to put the paywall, and decide how much podcast content to a gate with a few clicks.
And how much should you charge your podcast audience for content? As always, it depends. Monthly prices for paywall websites range from $2.2 to more than $46 on average.
3. Direct Support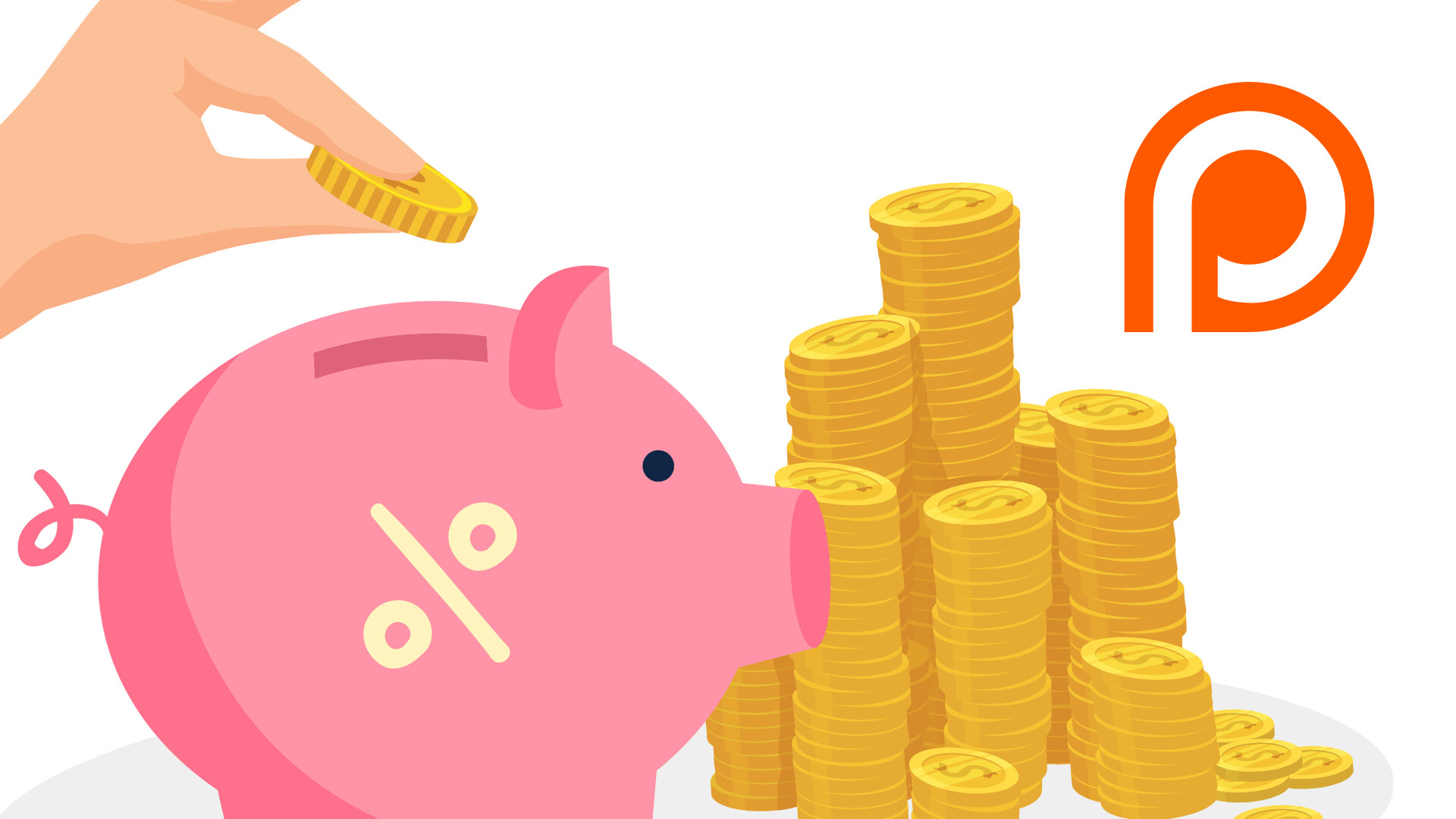 Now, we're getting into more conventional – and, dare we say, popular – ways to make money with your own podcast. Patreon is the go-to platform for podcast hosts who want direct support from their audience.
The popularity of the platform has been rising steadily. Between 2017 and 2019, the number of Patreon users doubled. And now, the crowdfunding website has more than 6 million "patrons" and over 200,000 creators.
Why Is It Effective?
For one, crowd-funding platforms like Patreon play on people's natural desire to be the first ones in on something special. Many fans, especially those from a smaller audience, want to support their favorite podcast show for a small fee.
Another reason to use Patreon to make money podcasting is, well, everyone else is already doing it. Podcasters are the second-highest-earning creators on Patreon, so your target audience will likely be familiar with the platform.
How to Implement It?
Using Patreon is straightforward. As a creator, you create the different levels of patronage and decide what rewards to offer through each tier.
Let your podcast listeners select the tier and pay for the content. Then, deliver your rewards. You can create exclusive merch, do bonus episodes, or simply vie shoutouts to your podcast supporters.
4. Merchandising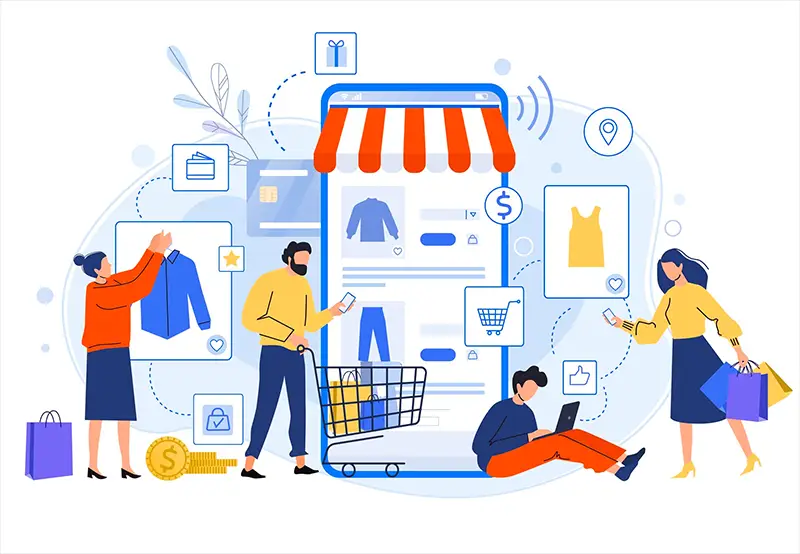 You always hear how there are more than 2 million active podcasts out there. But you rarely hear just how little do and make real money from merchandising?
According to research, only 14% of podcasts monetize their shows with the merchandise.
For most successful podcasts, every piece of content presents a merchandising opportunity. If you have a great visual style, it can become a great source of revenue. Think t-shirts, coffee mugs, tote bags, and other branded items.
Why Is It Effective?
When looking at multiple revenue streams, podcast hosts can't ignore merch for many reasons.
For starters, consumers love tangible items. And with more people than ever wanting to buy something physical, using your brand image to sell custom merchandise can bring in some extra cash.
Plus, you can use your website as a part of your podcast monetization strategy to sell branded merchandise to listeners. If you go on a tour, you can sell products directly to your podcast fans without worrying about logistics, shipping, and additional fees.
How to Implement It?
Look at other podcasters; what are some of their tactics? Do they sell uniquely designed pieces of podcast merchandise? Or do they just put their podcast logo on a blank shirt and call it a day?
Print-on-demand services have been increasing in popularity, so maybe your podcast can use them. Popular POD services include:
These platforms allow your podcast to have a fully automated merch store that only prints and ships items when they're ordered.
5. Affiliate Marketing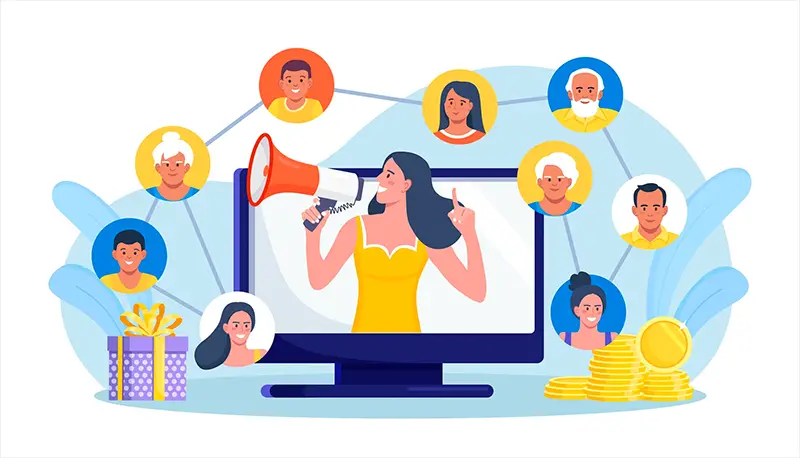 For years, affiliate marketing was simple: websites and blogs put optimized content that featured an affiliate link to an online store. They attracted the target audience of the online store. And in return, they got a commission for every purchase. But affiliate marketing has evolved a lot over the years.
Now, podcasters can use affiliate links to promote products and services. The easiest way to do this is through affiliate link programs. Platforms like Shopify, Amazon, and Rakuten offer affiliate programs for video content creators and podcasters.
Why Is It Effective?
Is your own podcast known for honesty, integrity, and reliability? You want to remain as transparent with your audience as possible? Affiliate programs give you a way of doing this.
See what products or services you've used and that you can recommend. Then, let your podcast listeners know what product or service you'll get a commission for when they use the link.
Spending on affiliate marketing is expected to top $10 billion by the end of the year. You want a piece of the pie, right?
How to Implement It?
Look for products and services that can benefit your podcast audience. A good start is to join the affiliate program.
Some of the more notable affiliate programs for podcasts include:
Amazon Associates – Offering millions of unique retailers and products, it's easy to find something your audience would like on Amazon.
Skillshare Affiliates – If you're doing a teaching podcast, Skillshare offers an affiliate program.
Rakuten Affiliates – For European podcasters, there's Rakuten, the eCommerce platform that offers innovative products and strategic partnerships.
6. Host Live Podcasts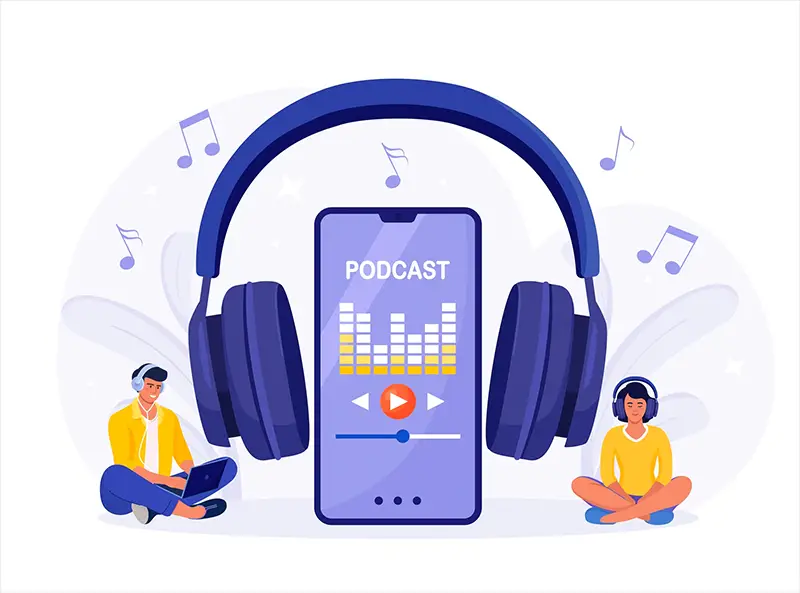 During the pandemic, a majority of people on the planet were forced to stay at home. The live event industry lost over $30 billion in 2020 alone. However, the lack of live shows has created a unique opportunity for every popular podcast out there.
There's nothing to explain here: you can host your own live shows. It's a great way to take advantage of the current situation and make money from your podcast.
Why Is It Effective?
Live shows are a great way to make money from your podcast. You get to meet up with your listeners and monetize the event. Plus, you can sell podcast merchandise at the live show.
Even virtual shows can help you make money. It's estimated that big live shows can bring in five to six figures for a single event.
How to Implement It?
Live shows are nothing complicated. They're actually easy to set up. If you want to keep it simple, you can create a webinar on YouTube and join your listeners via Zoom.
Alternatively, you can use an event management platform like Eventbrite or Ticketmaster to set up a live show.
Here are some of the platforms for hosting podcast live events:
Twitch – Twitch is a live streaming platform designed for gamers. However, podcasters and content creators have been using the platform to host their live events.
YouTube Live – YouTube is a great place for creating live shows. You have the Super Chat feature for real-time tipping and other monetization options like adverts.
Facebook Live – With billions of users on Facebook, you can reach a large audience. While young people might not be as active on the platform, you can still attract a lot of people from all over the place.
7. Content Creation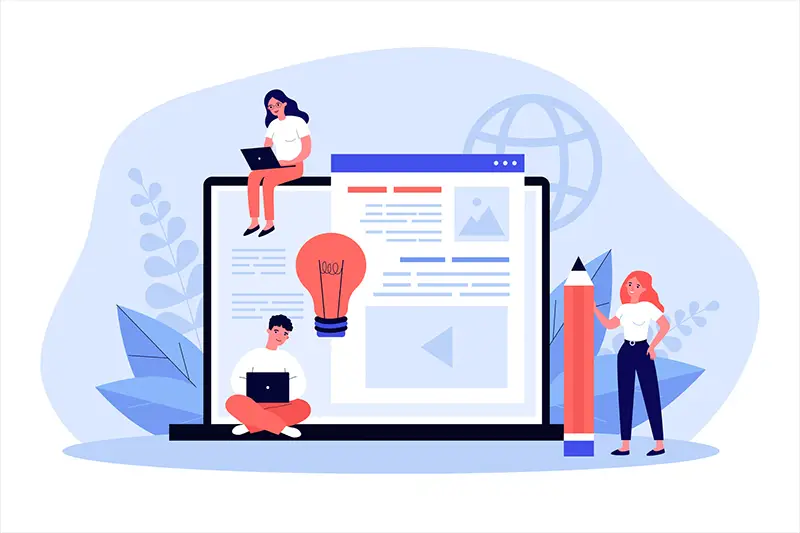 Without constant content, the Internet would be a barren wasteland. Content creators are the lifeblood of the Internet, and podcasting is no exception.
What can you do? Record videos, write blog posts, and if you're feeling extra creative, write full books.
Deborah Frances-White, for example, is a comedian and podcaster, known for the off-the-cuff humor of her show, The Guilty Feminist. She wrote a book called "The Guilty Feminist: How to be a Better Person in an Unfeminist World", which was a bestseller in its first week of release.
Why Is It Effective?
Now, that's a bit of a silly question. Content creation is a great way to make money. It gives you the opportunity to monetize your podcast in ways other than ads or sponsorships.
For more than 20% of all content creators, their work brings in more than $50,000 a year, so why not shoot for the stars?
How to Implement It?
Content creation is all about knowing your audience. Do they have a certain problem? Are you teaching them something? Is your content entertaining?
Find the answers to these questions, then research and write. It's probably best to start with shorter pieces of content – like blogs and videos – and then work your way up to longer ones like books.
Once you have the content, you can start to monetize it. You can start by selling the content on platforms like Amazon, Gumroad, and Patreon.
If you want to combine a few podcast monetization strategies, you can also create a paywall for some of your content. That way, only those who pay will be able to access it.
8. Selling Online Courses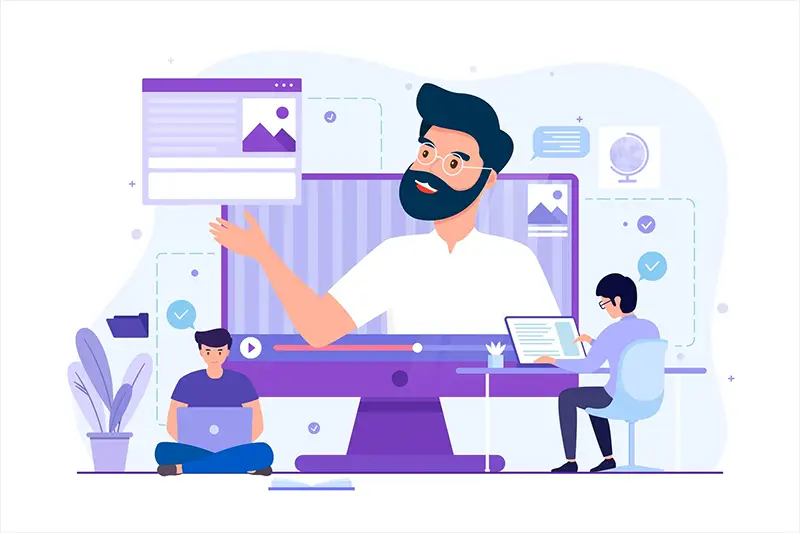 Why advertise Skillshare when you can start teaching yourself and selling an online course? Or why not do both? Greediness aside, selling courses is a great way to make money from your podcast.
By 2025, the global eLearning market is expected to reach an unbelievable $350 billion in value. While you don't have to become a teacher literally, helping people learn something through your podcast can be incredibly rewarding.
Why Is It Effective?
It's simple – people are thirsty for knowledge and want to be better at anything they're doing. Whether it's a business skill or just general knowledge, people are willing to pay for quality content and guidance.
What can you teach? About your podcast niche. Or about your hobby. You can even teach people about building a successful podcast from the ground up.
Don't worry; you can use some of the podcast monetization ideas you learn here in your courses and we won't charge or sue you for it. You have our word for it.
How to Implement It?
The beauty of selling online courses is that you don't need much money or tech skills. All you need is knowledge and access to a platform, such as Udemy or Teachable.
Once you have your courses ready, advertise them on your podcast and other platforms. You can even create a free course to attract people to the main one or write blog posts about it for further reach.
9. Email Marketing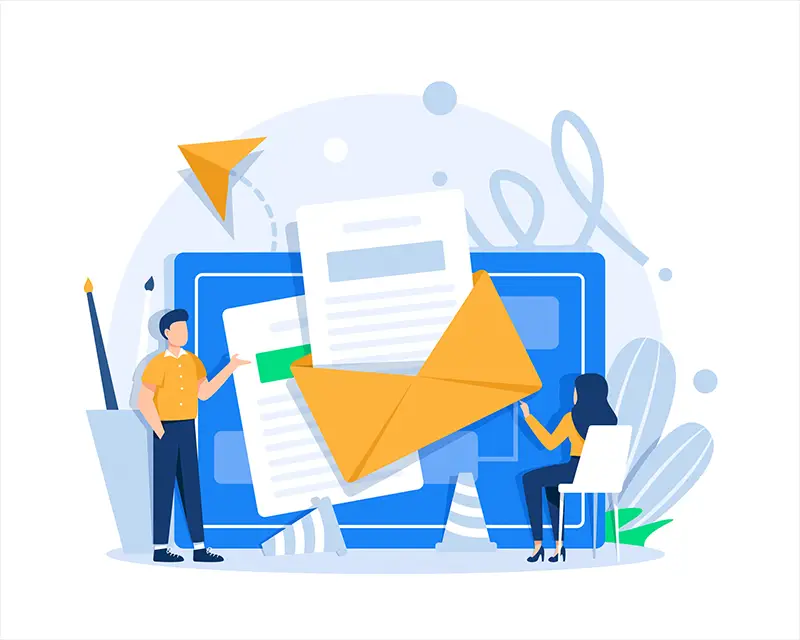 One of the oldest tricks in the book for making money online. And you know what? It's still one of the most effective ones too. For every dollar you invest in your email marketing campaign, you can potentially receive $36 in return.
Not creating an email newsletter is a sin; almost everyone has an email address, so you should leverage it to your advantage. Your audience would love to hear from you on a regular basis, so go ahead and offer them something they can't get anywhere else.
Why Is It Effective?
That's an easy one.
Email marketing is so effective because it allows you to build a direct relationship with your audience. You can easily segment your list and target the people who are most likely to spend money on a product you're advertising or are ready to pay extra for new content.
Also, you can use email marketing campaigns to easily promote any merchandise you might have, notify them about upcoming events (virtual or live), and drive more traffic to your website.
How to Implement It?
Email marketing is easy to execute and pretty seamless to manage. All you need is an email list. You can start growing your list by asking your listeners to sign up for updates, or you can feature a newsletter opt-in on your podcast page. Services like MailChimp or SendGrid will help you with it.
Once you have your list ready, you can set up a few automated series that will be sent out on preset intervals. And don't forget to keep the content fresh and relevant!
10. Podcast Advertising Networks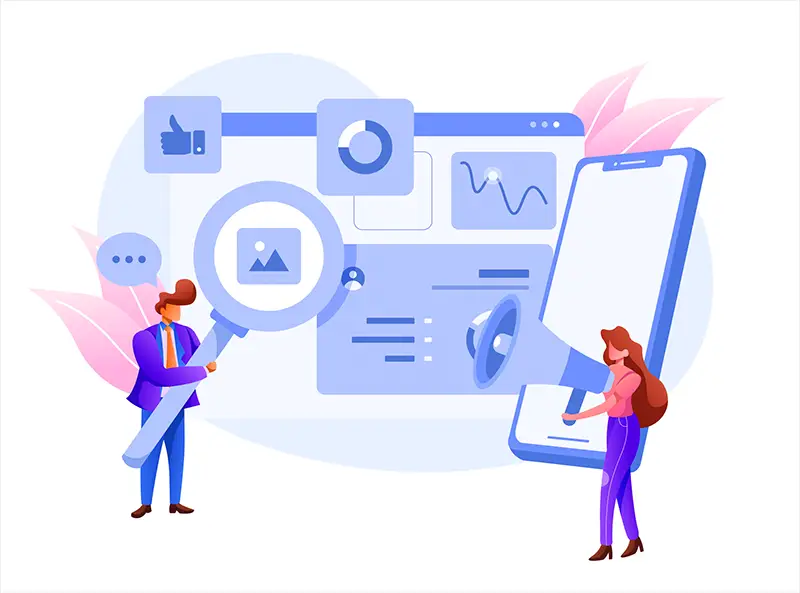 Last but not least, we should talk about what is probably the easiest way of making money from podcasting – joining a podcast advertising network. Why do all of the work yourself when a professional can do it for you?
These companies specialize in connecting advertisers with podcasters and can help you make a lot of money. The best part? You don't have to do anything except keep producing high-quality podcasts.
Why Is It Effective?
Podcast advertising networks are incredibly effective because they take the hard work out of podcasting. You don't have to research potential sponsors and send them dozens of emails; all you need to do is join a network, upload your podcast, and let the experts do their job.
How to Implement It?
Do your homework. Finding a podcast advertising network isn't difficult, but you should be aware of the ones that offer lower rates and bigger benefits.
Some of the biggest podcast advertising networks include:
SXM Media – They offer CPMs of 300 – 400 and payout every two weeks.
PodcastOne – They offer CPMs of 200 – 400 and payout every month.
AdvertiseCast – They offer CPMs of 300 – 500 and will pay you once a month.
Keep in mind that when you partner with a podcast advertising network, you usually give away a certain percentage of your revenue to them. So make sure that the one you choose offers the best terms and conditions.
Start to Make Money Podcasting Today!
Making money with a podcast is possible and can be incredibly rewarding! And while it might take some time to get the ball rolling, the good news is that you don't need a big audience to start making money.
So, if you're looking for new ways to monetize your podcast, it's worth taking a look at these options and seeing which one works for you. Who knows, maybe in no time, you'll be able to quit your day job and make a full-time living out of podcasting!